The Clock Room, 2016.  22" x 30" Archival Pigment Print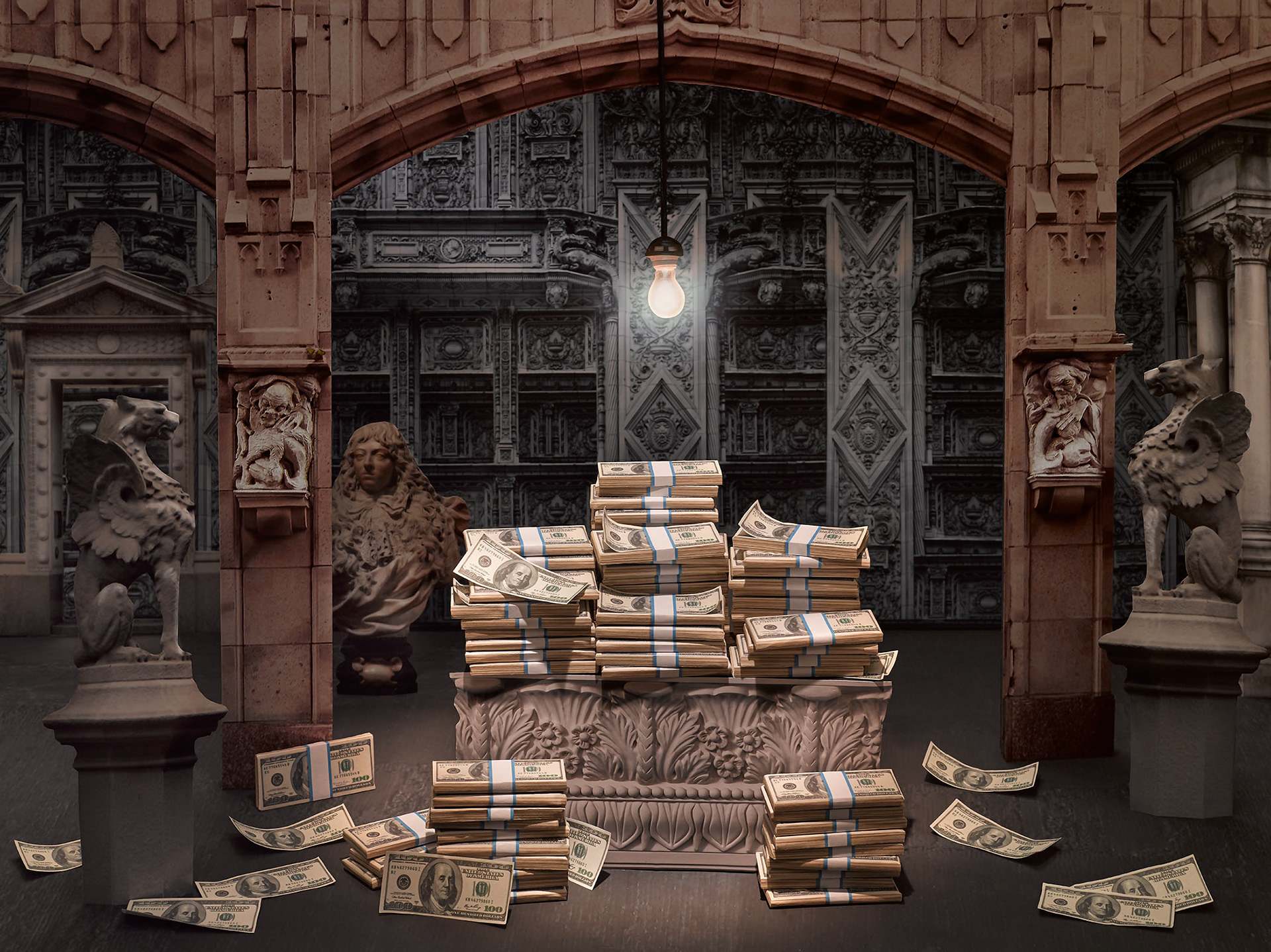 The Counting Room, 2017.  22" x 30" Archival Pigment Print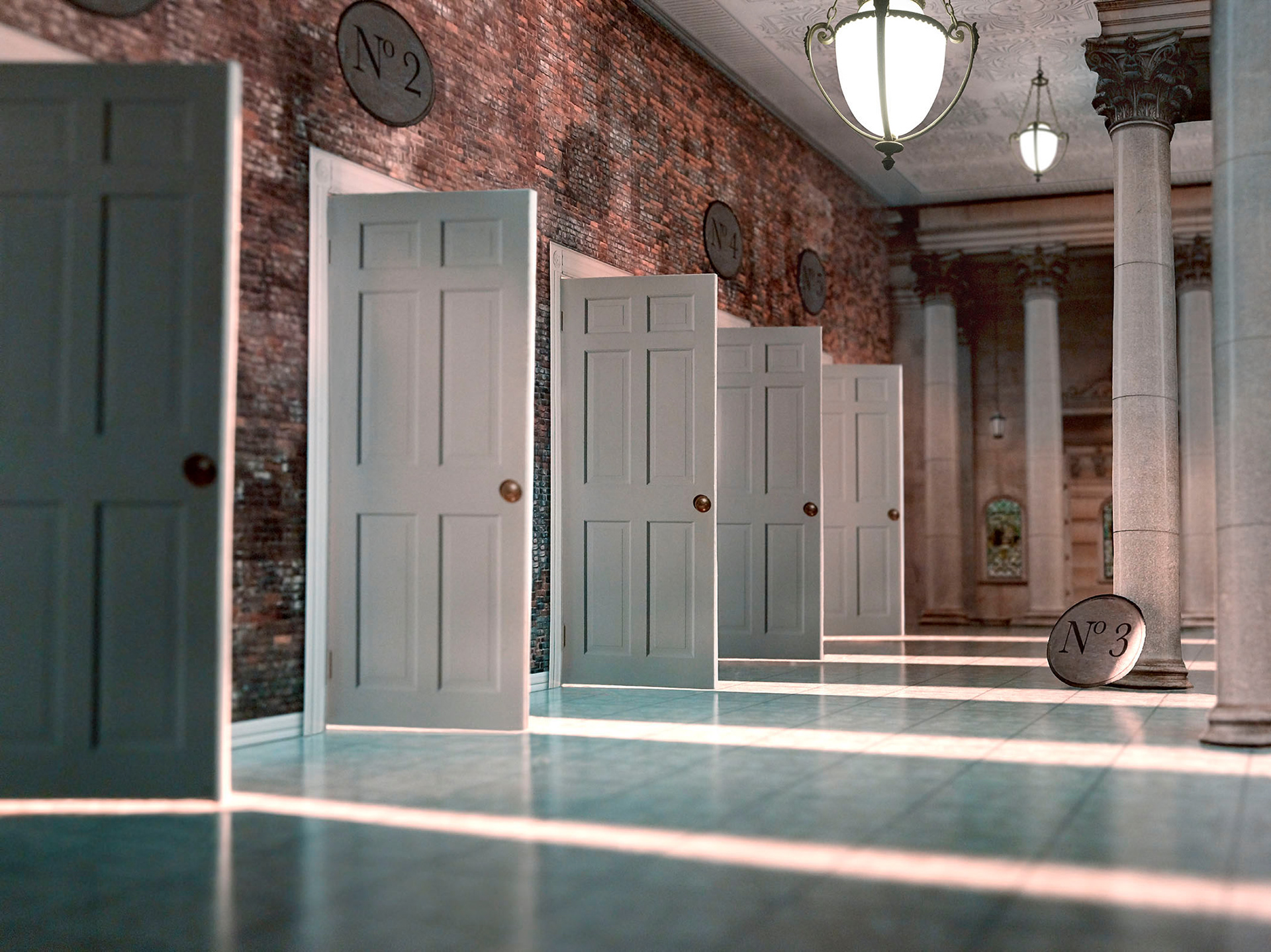 Door Number 3, 2017.  22" x 30" Archival Pigment Print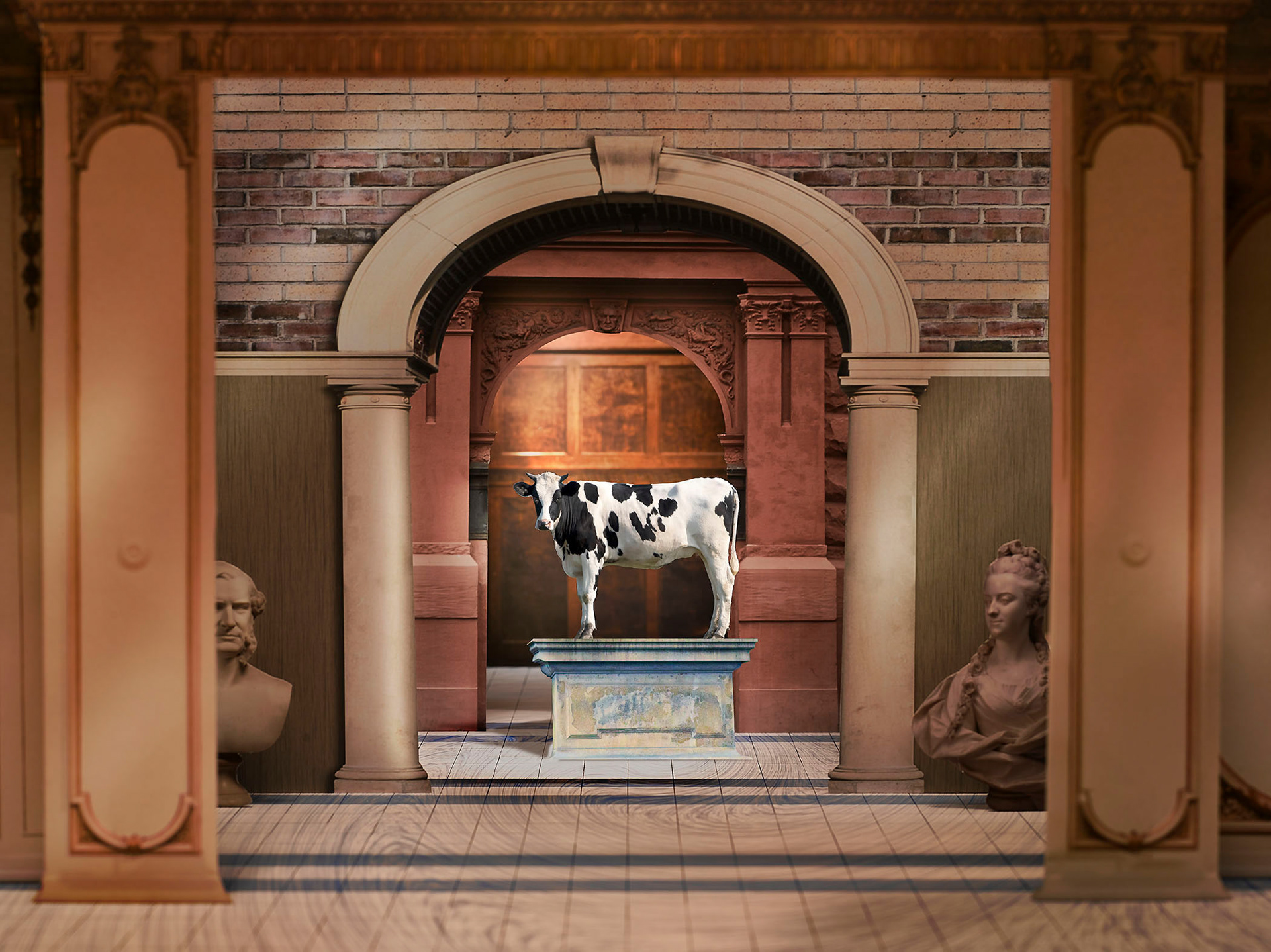 Bovine Exhibition, 2018.  22" x 30" Archival Pigment Print
Higher Math, 2018.  22" x 30" Archival Pigment Print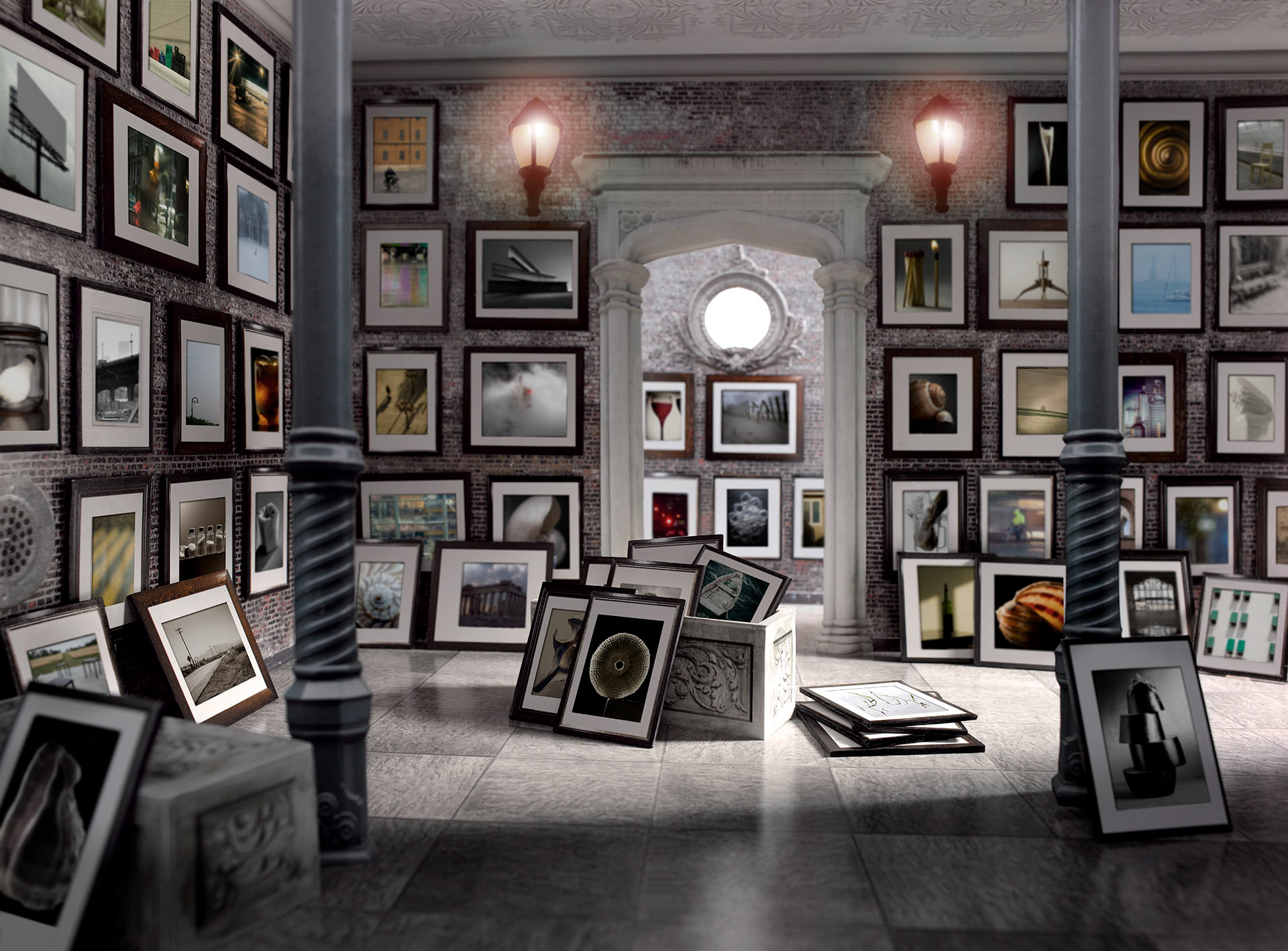 Retrospective, 2018.  22" x 30" Archival Pigment Print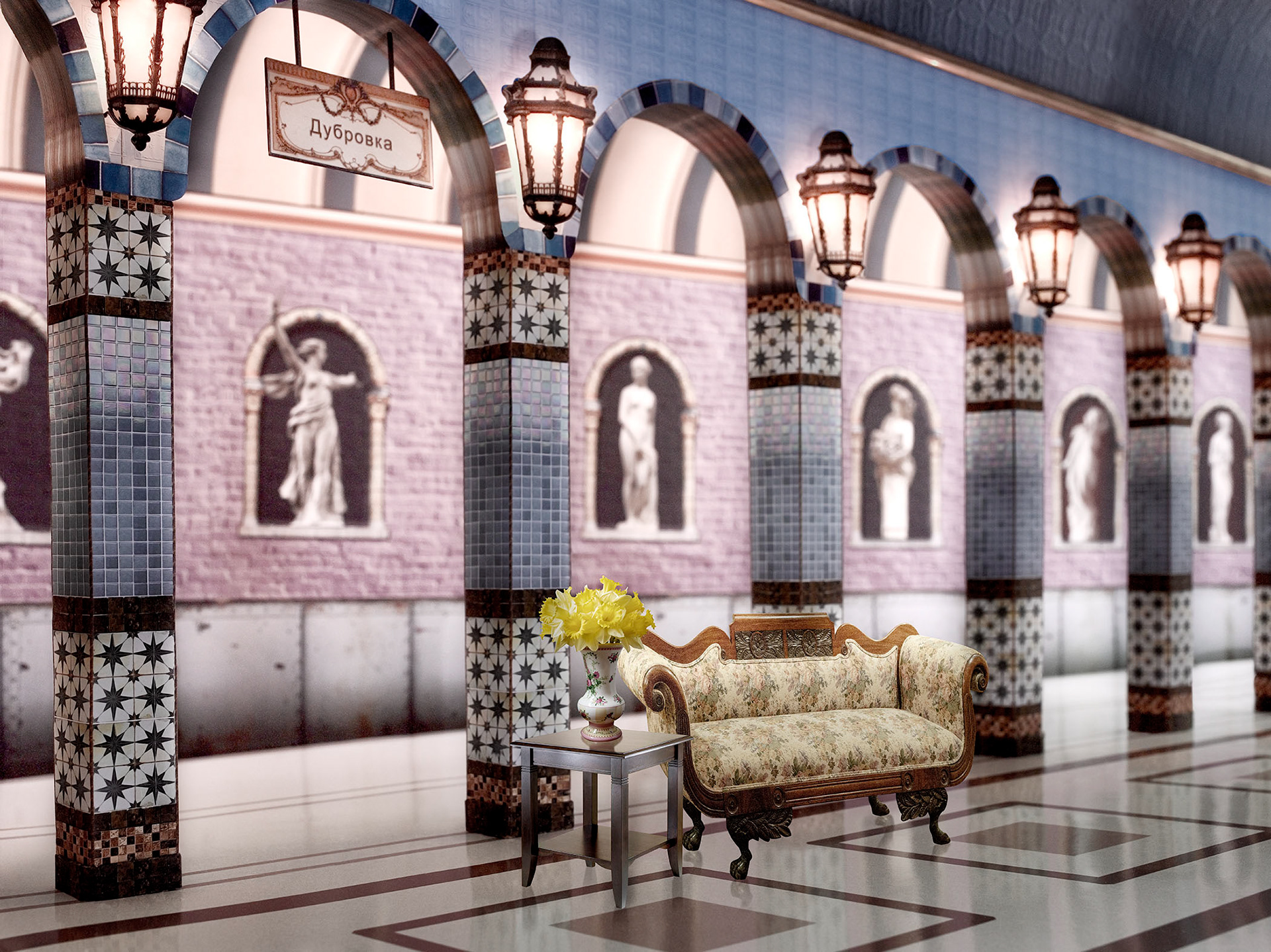 Moscow Metro, 2018.  22" x 30" Archival Pigment Print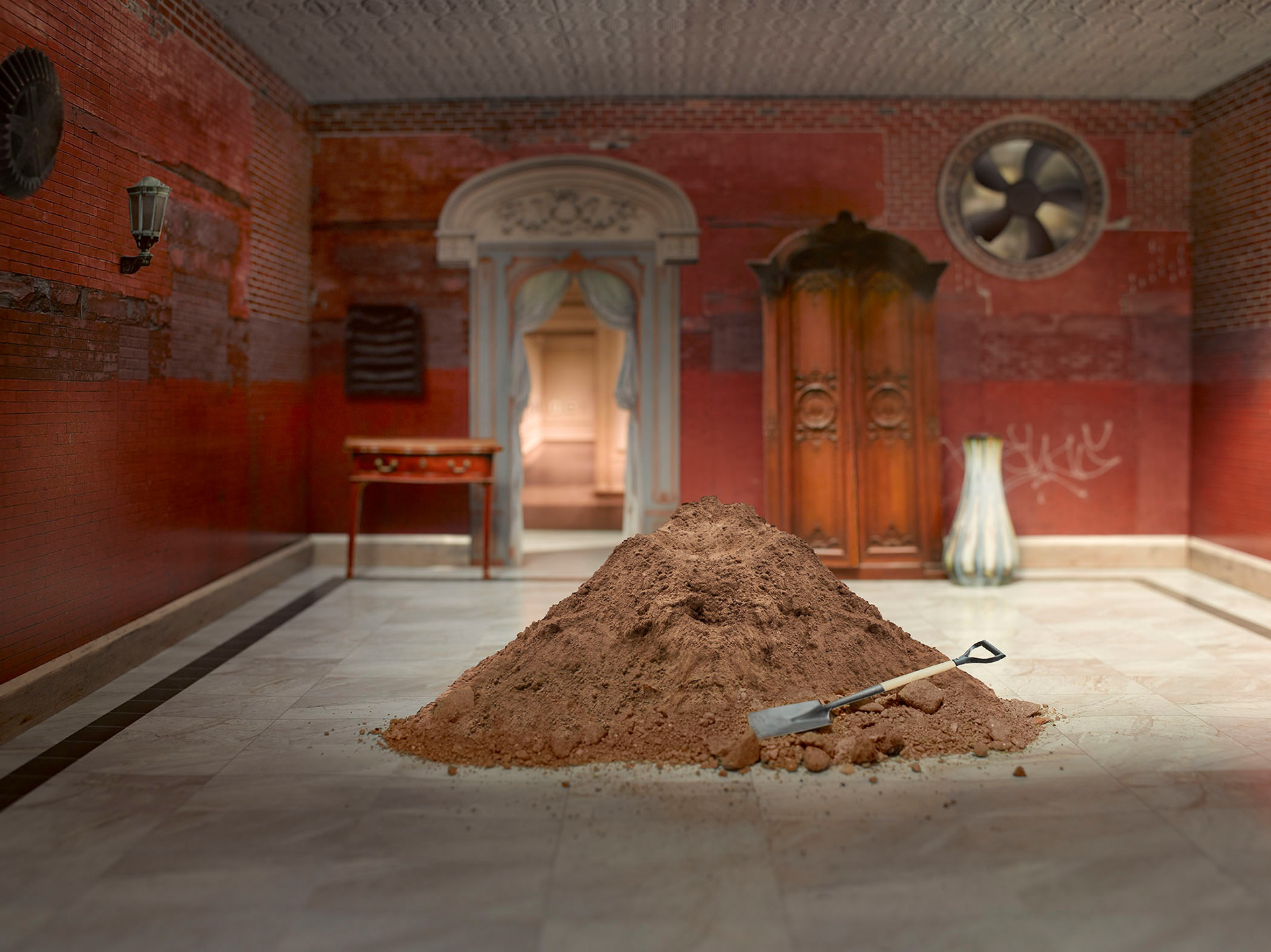 Pile of Dirt, 2017.  22" x 30" Archival Pigment Print
Worship the Machine, 2018.  22" x 30" Archival Pigment Print
Aphrodite in Situ, 2017.  22" x 30" Archival Pigment Print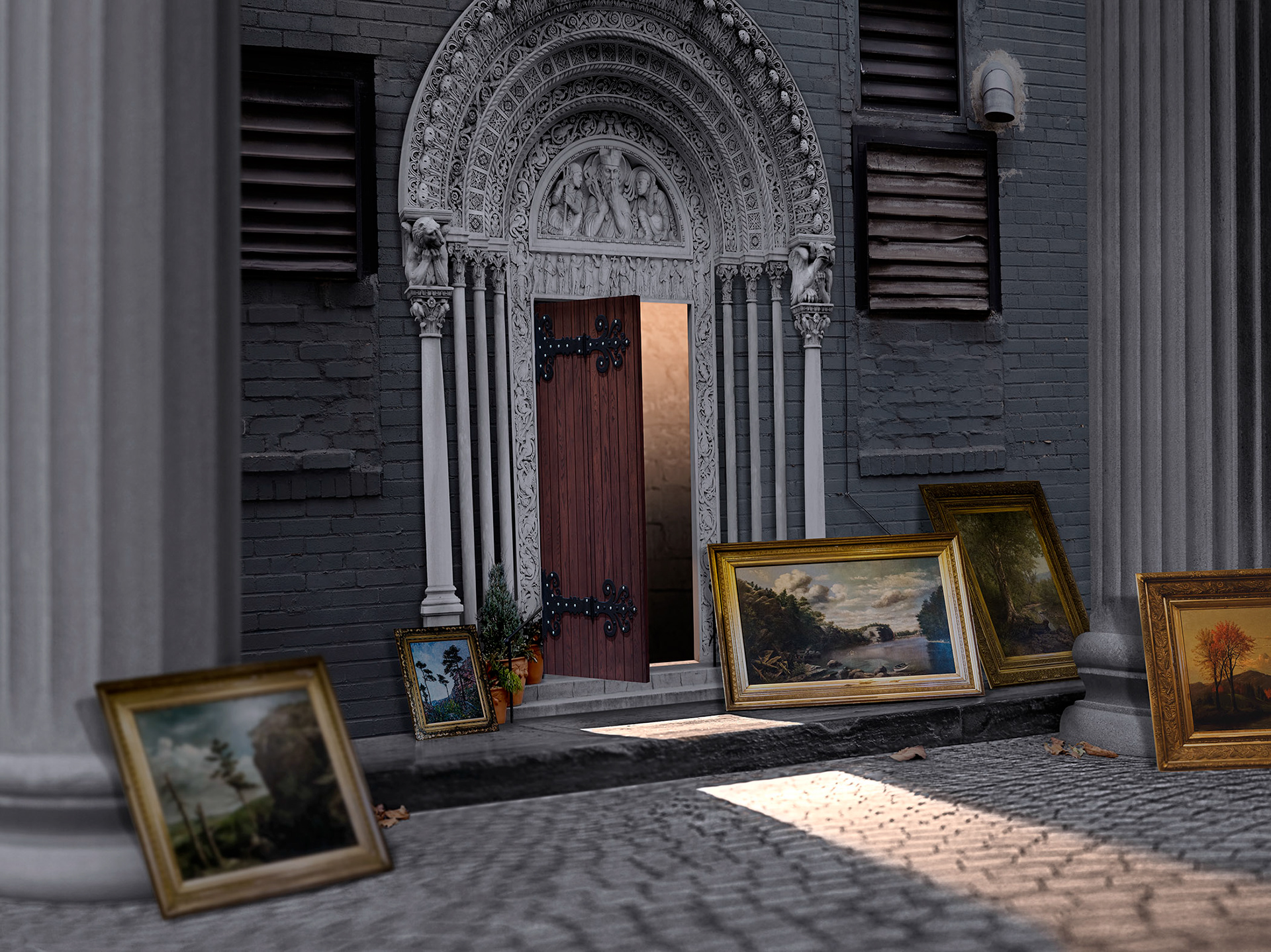 The Gallery Opening, 2016.  22" x 30" Archival Pigment Print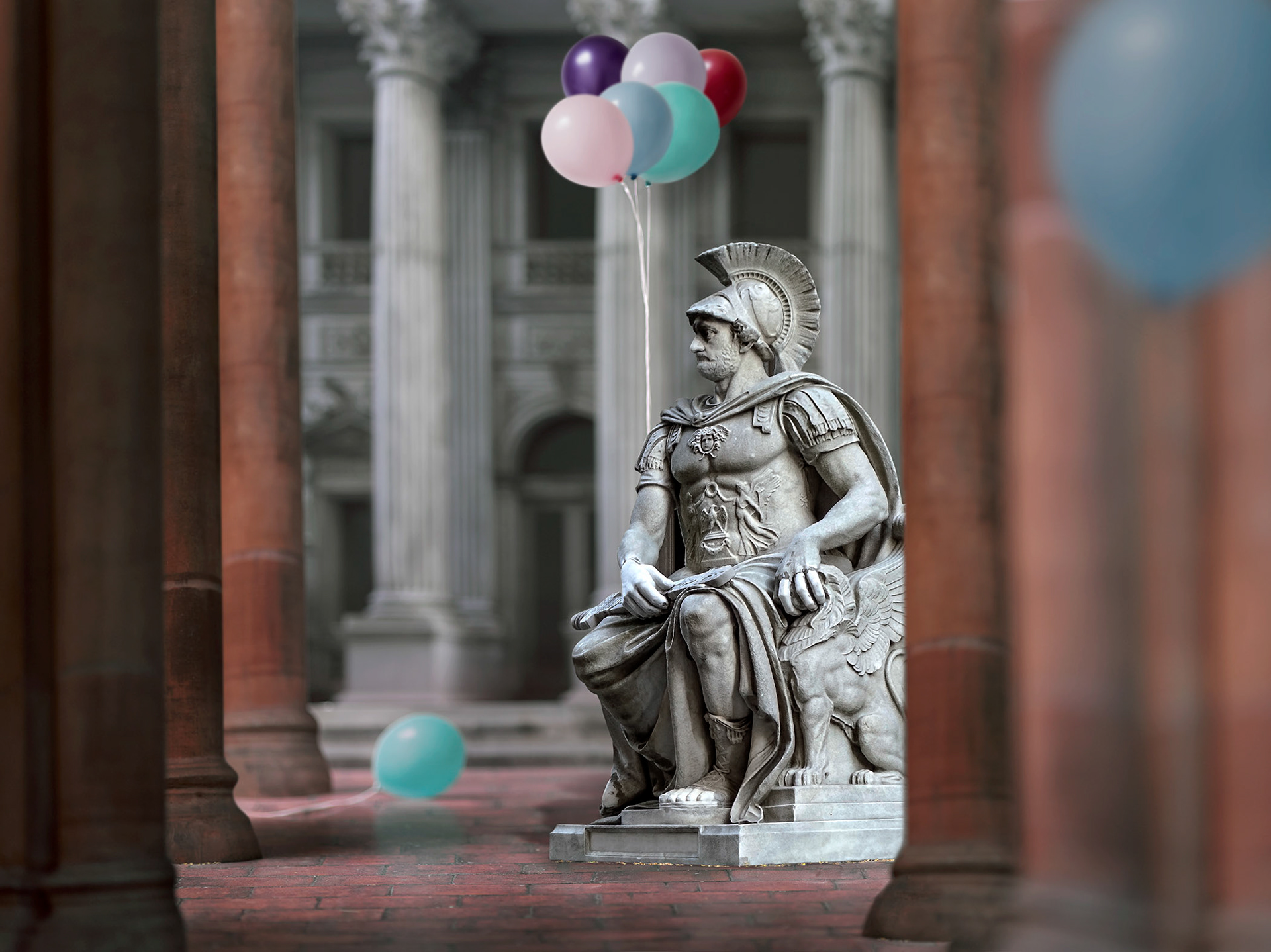 Warrior Class, 2016.  22" x 30" Archival Pigment Print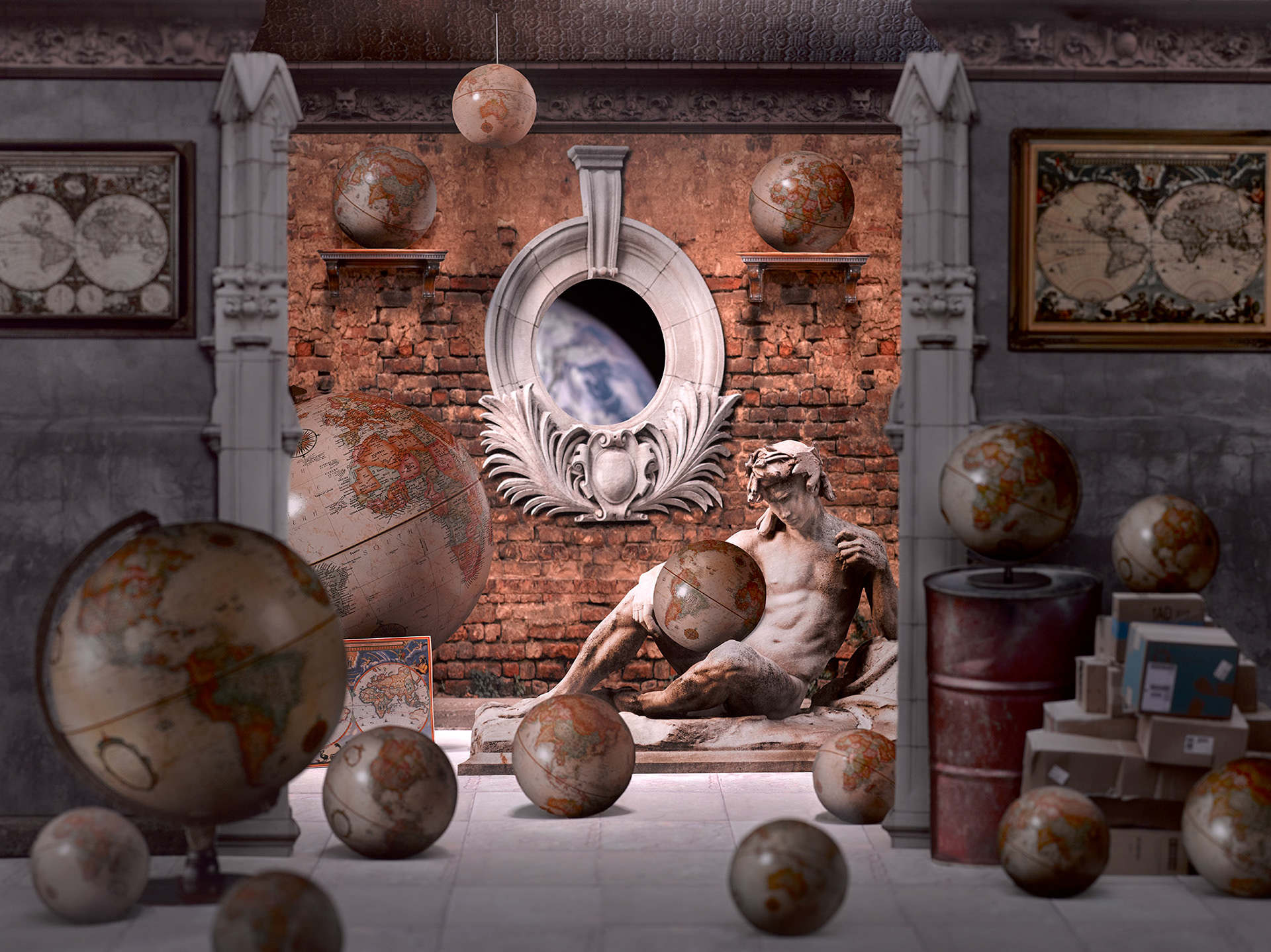 The Map Room, 2017.  22" x 30" Archival Pigment Print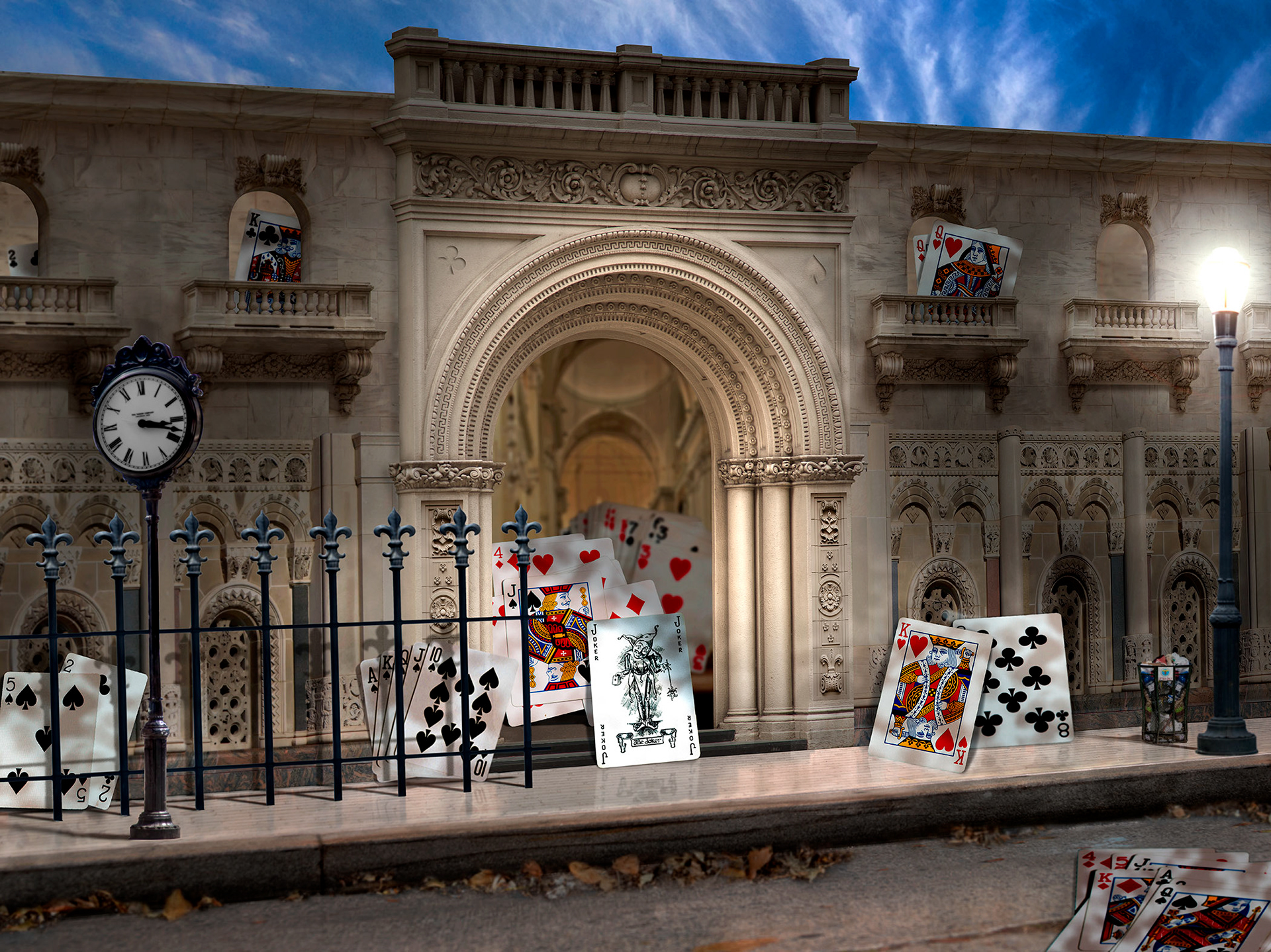 The Gaming Palace, 2017.  22" x 30" Archival Pigment Print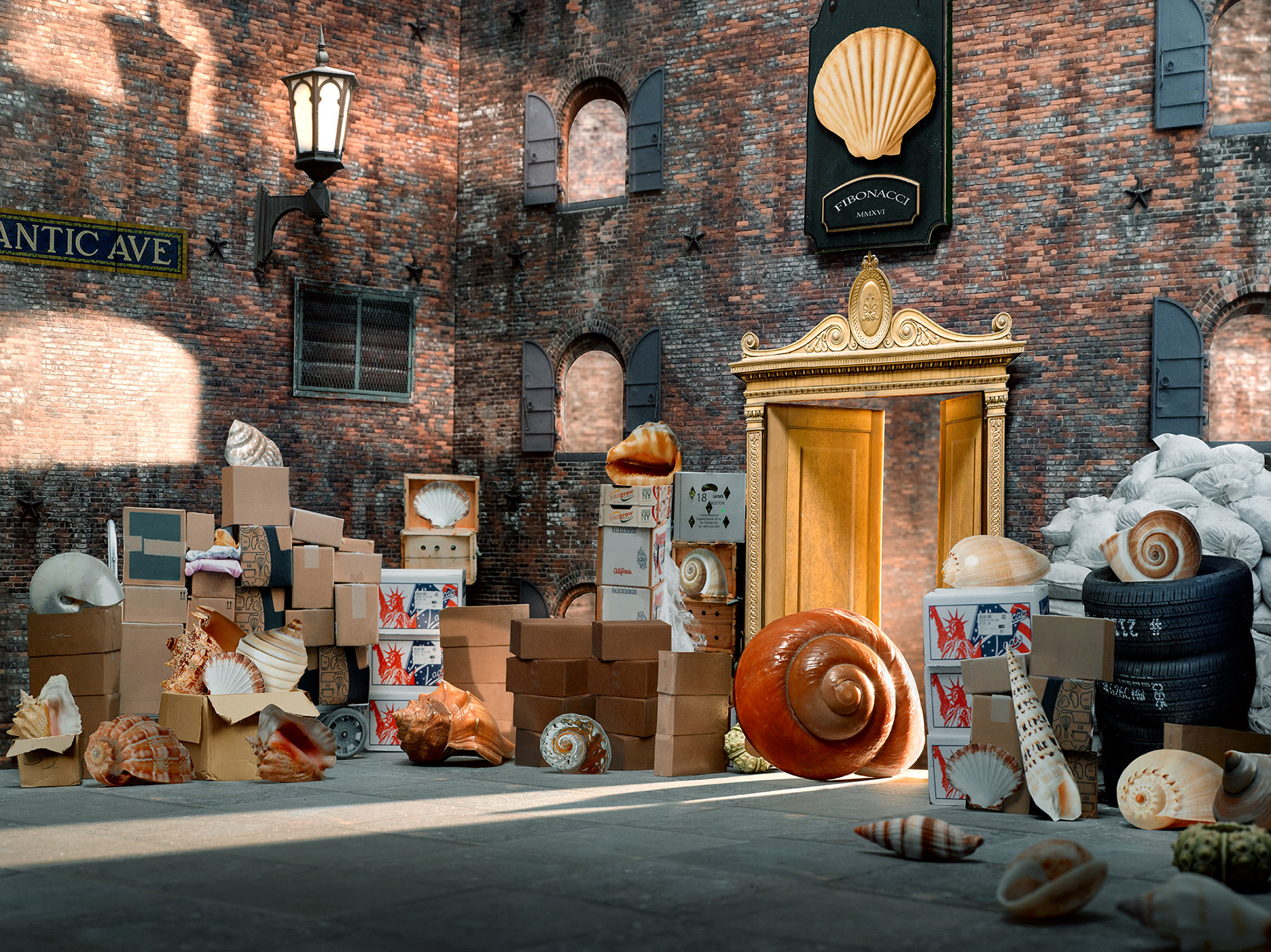 The Mollusk Warehouse, 2016.  22" x 30" Archival Pigment Print
The Subway Encounter, 2017.  22" x 30" Archival Pigment Print
The Statue Factory, 2017.  22" x 30" Archival Pigment Print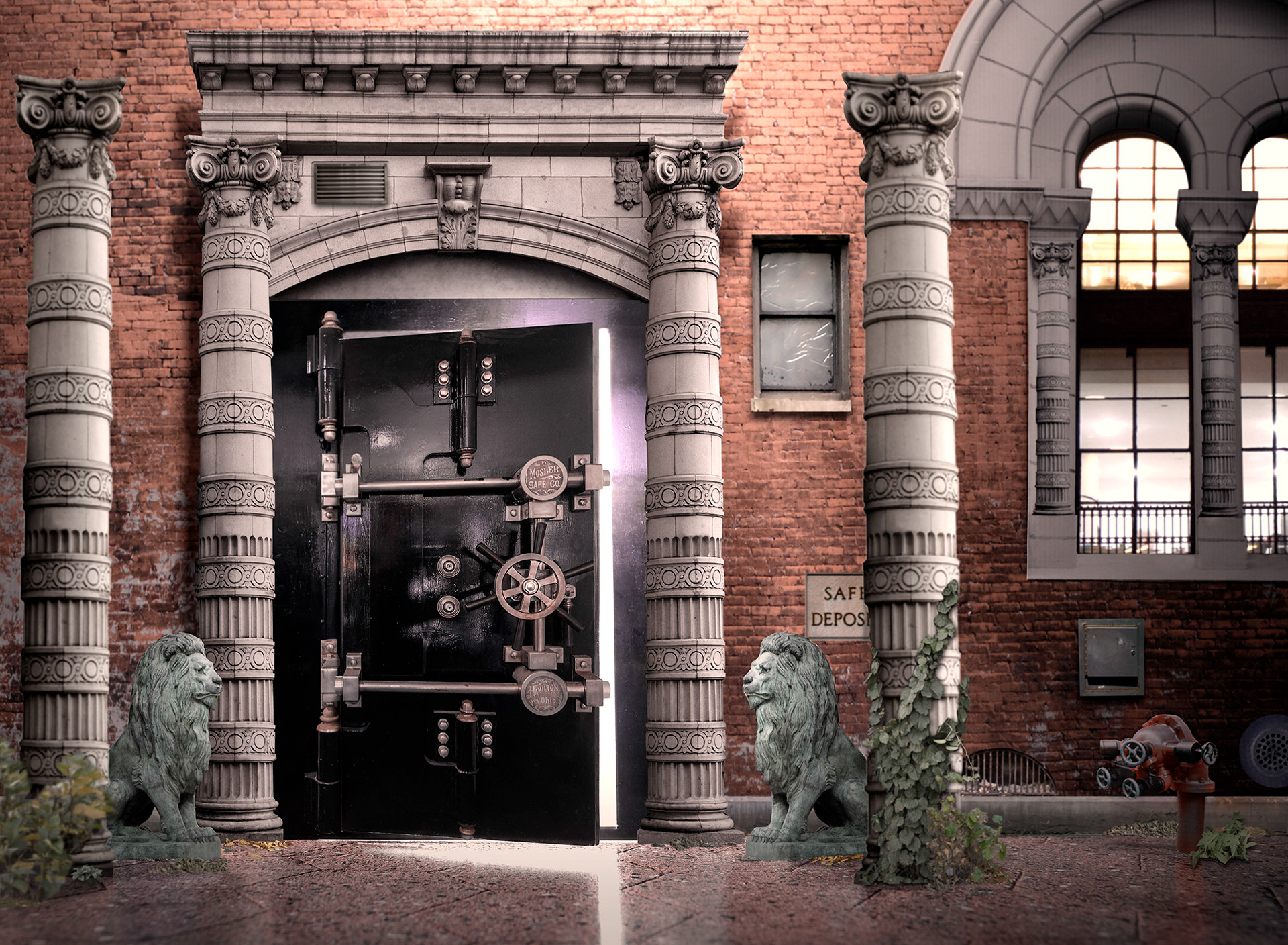 Safety Deposit, 2016.  22" x 30" Archival Pigment Print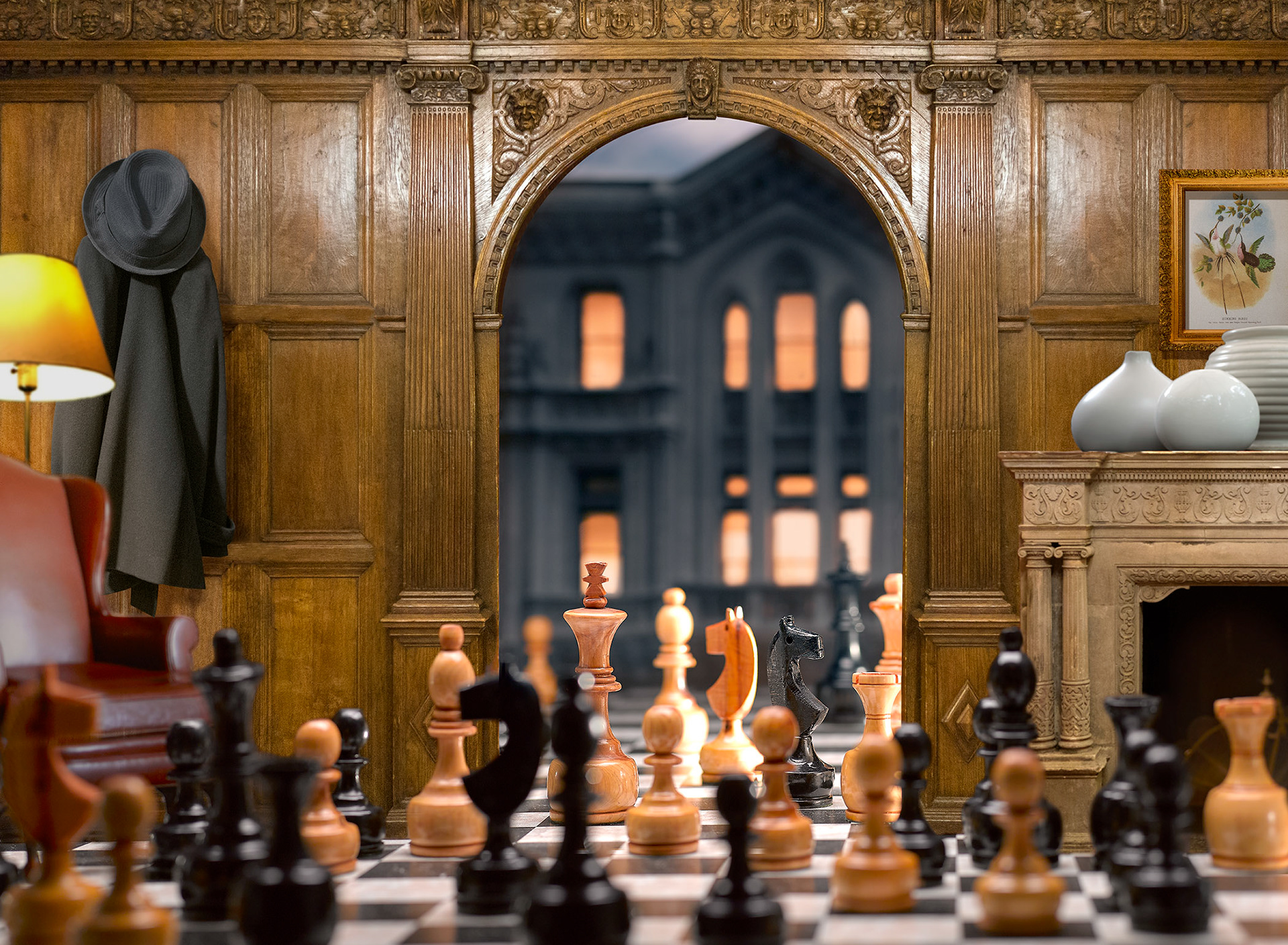 The Chess Room, 2016.  22" x 30" Archival Pigment Print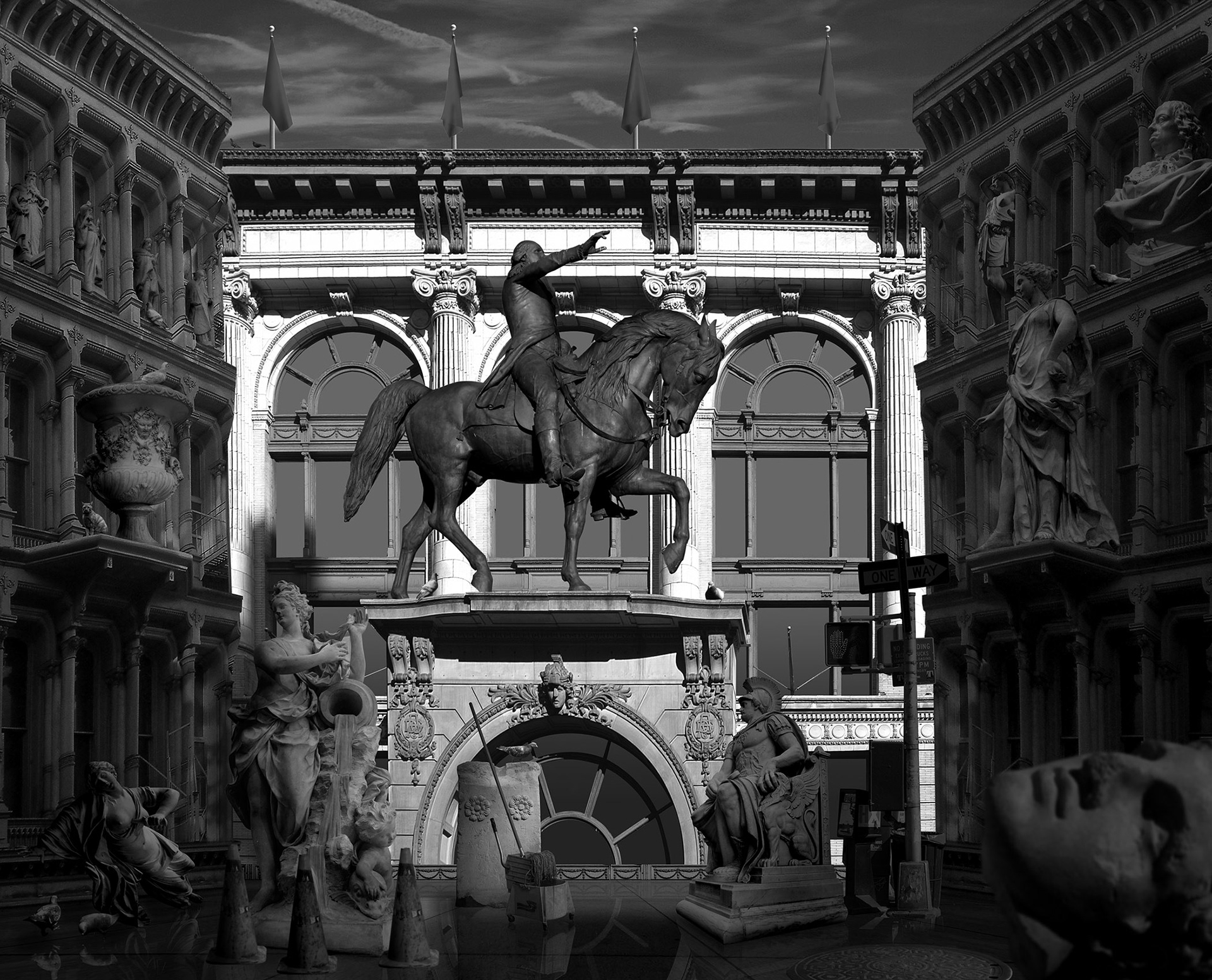 The Statuary, 2005.  22" x 30" Archival Pigment Print
A String Quartet, 2017.  22" x 30" Archival Pigment Print
The Library, 2016.  22" x 30" Archival Pigment Print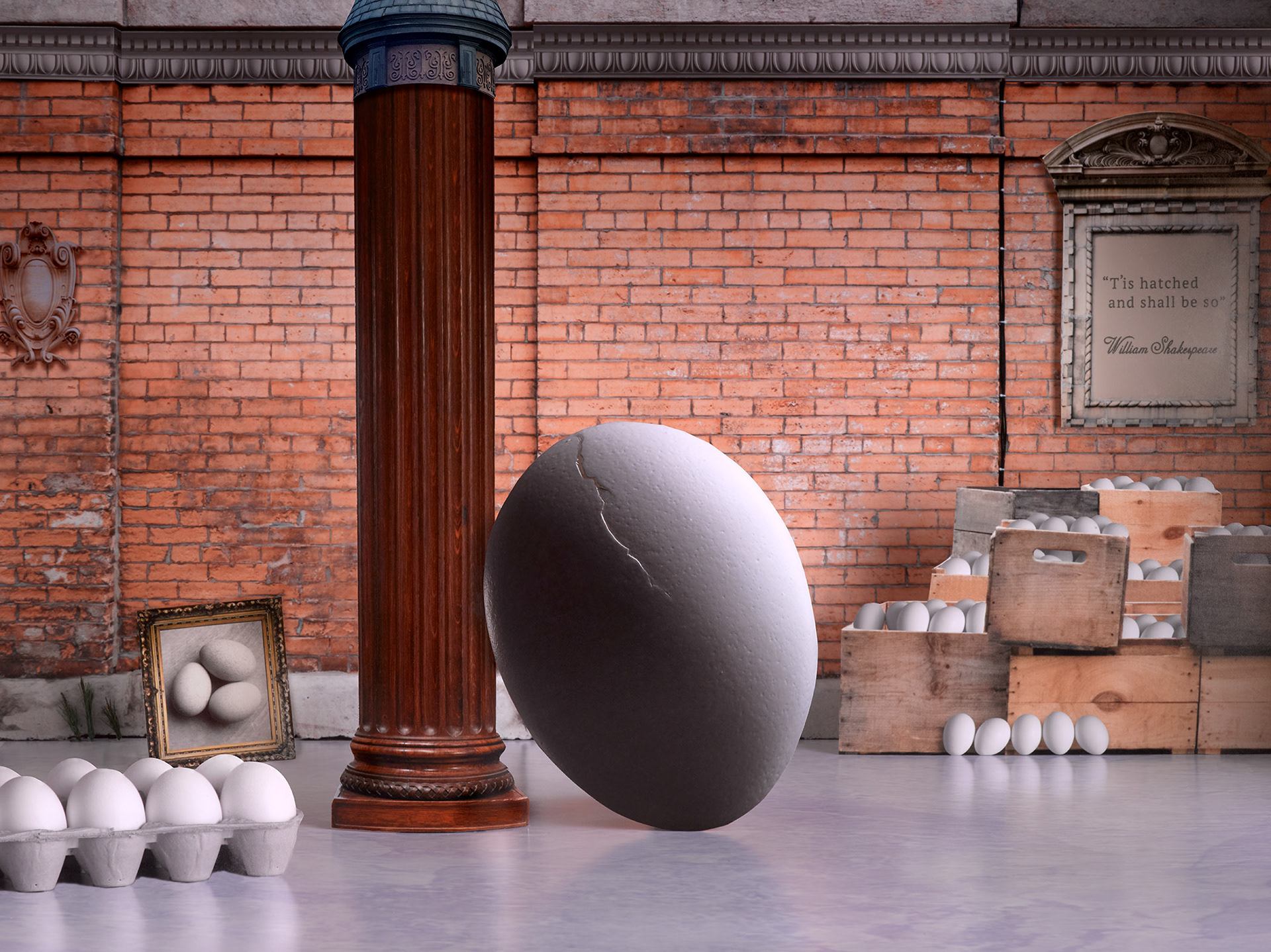 The Hatchery, 2017.  22" x 30" Archival Pigment Print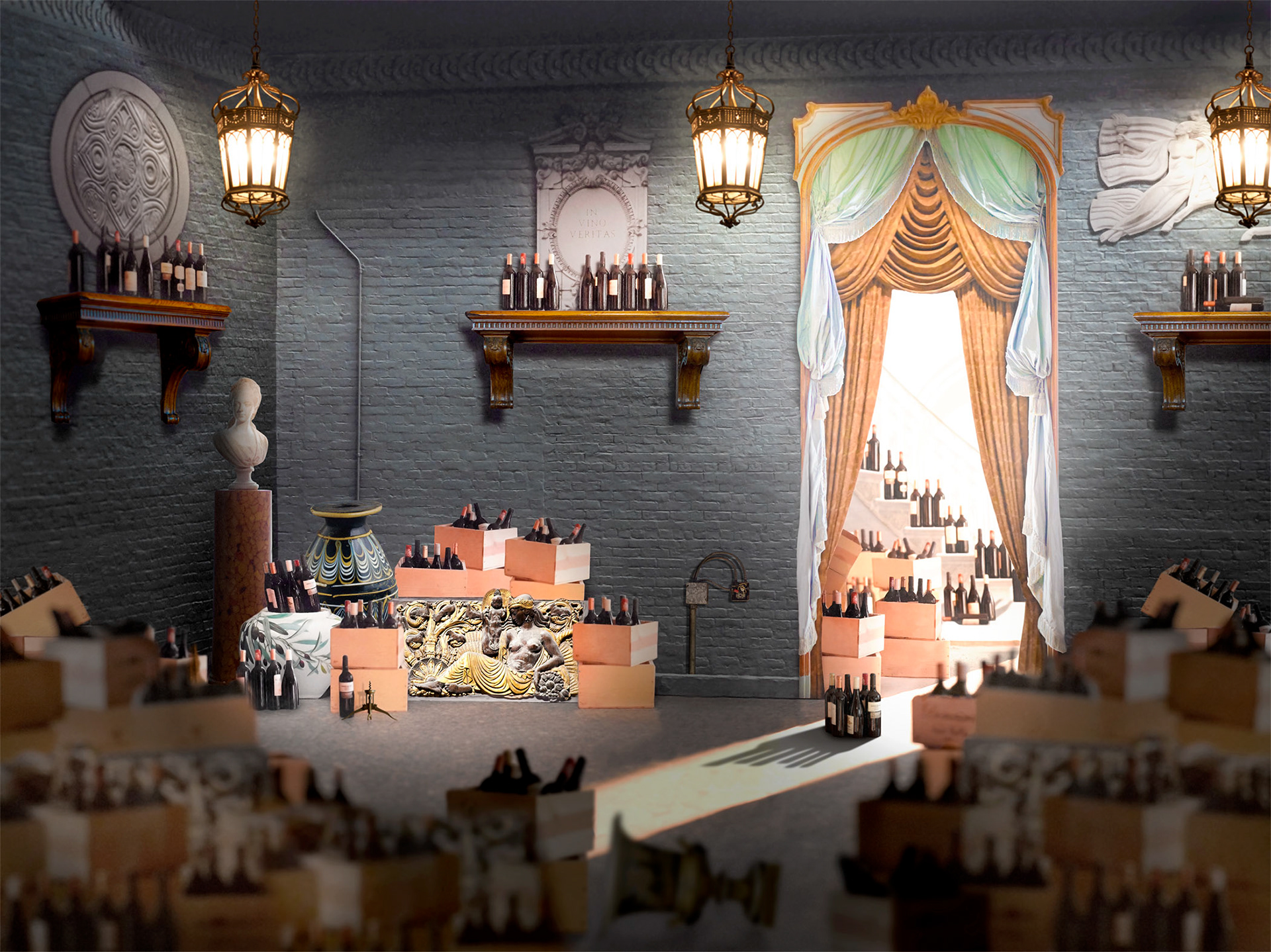 The Wine Cellar, 2018.  22" x 30" Archival Pigment Print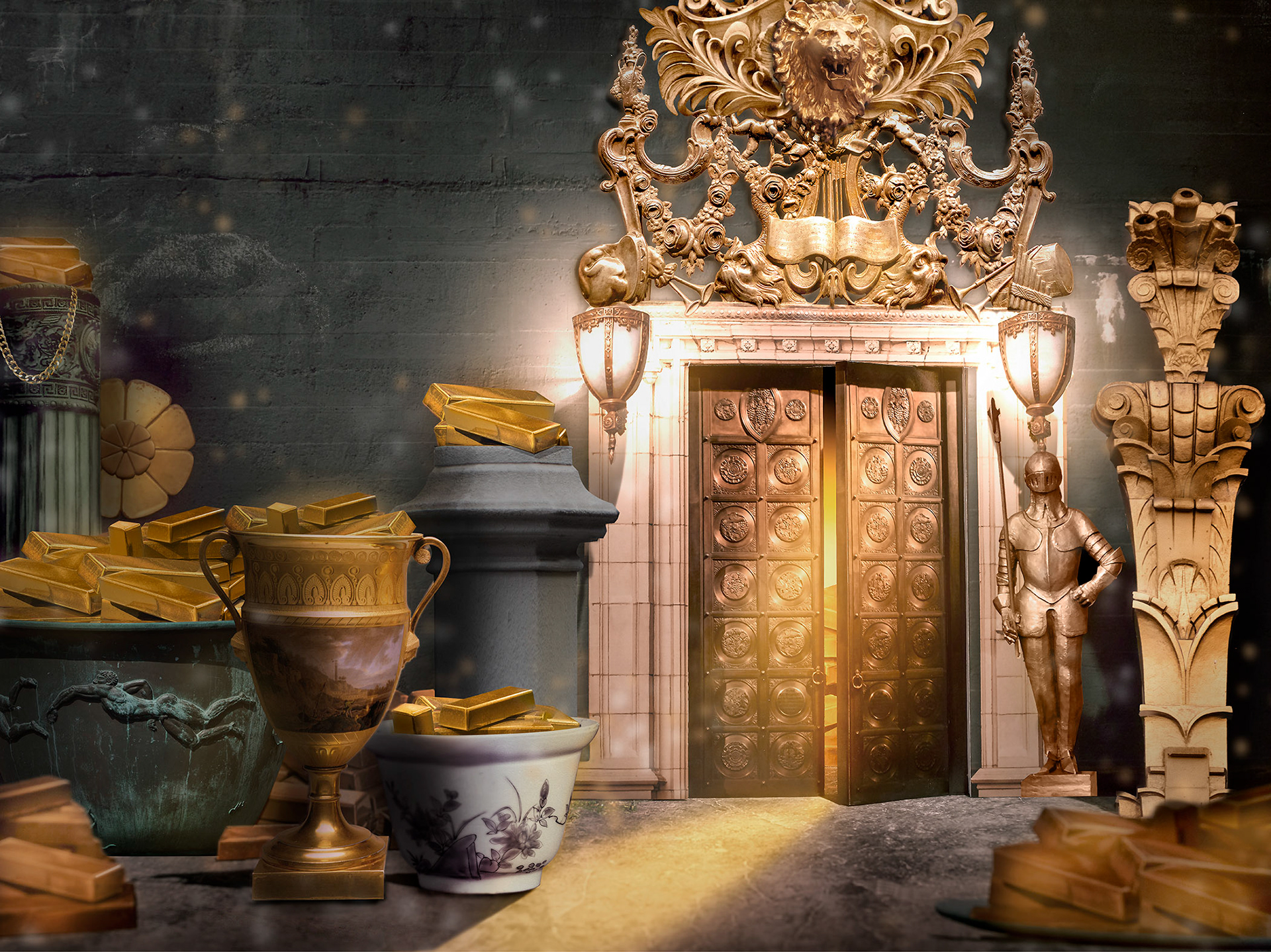 The Alchemist's Lair, 2018.  22" x 30" Archival Pigment Print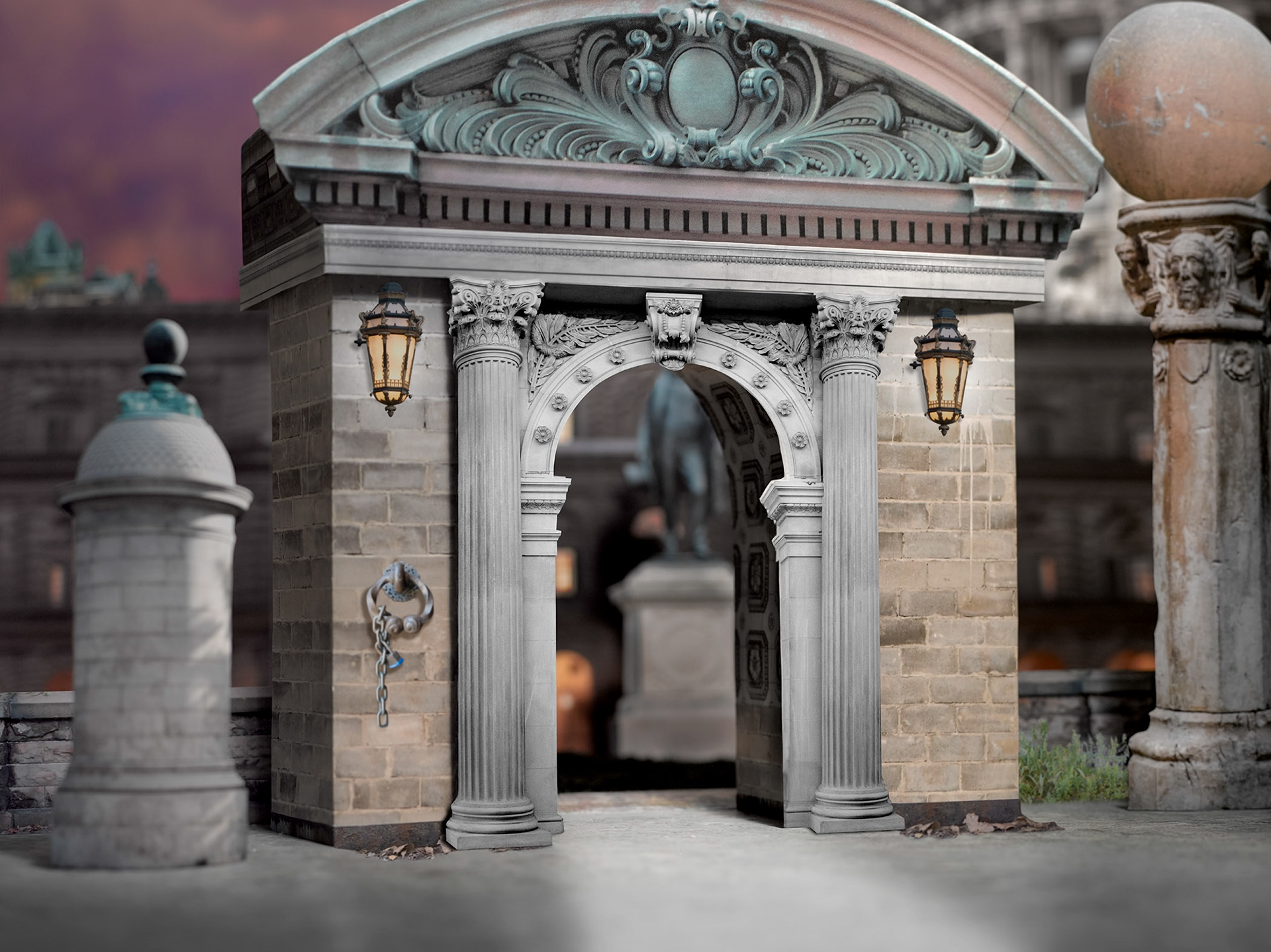 The City Gate, 2018.  22" x 30" Archival Pigment Print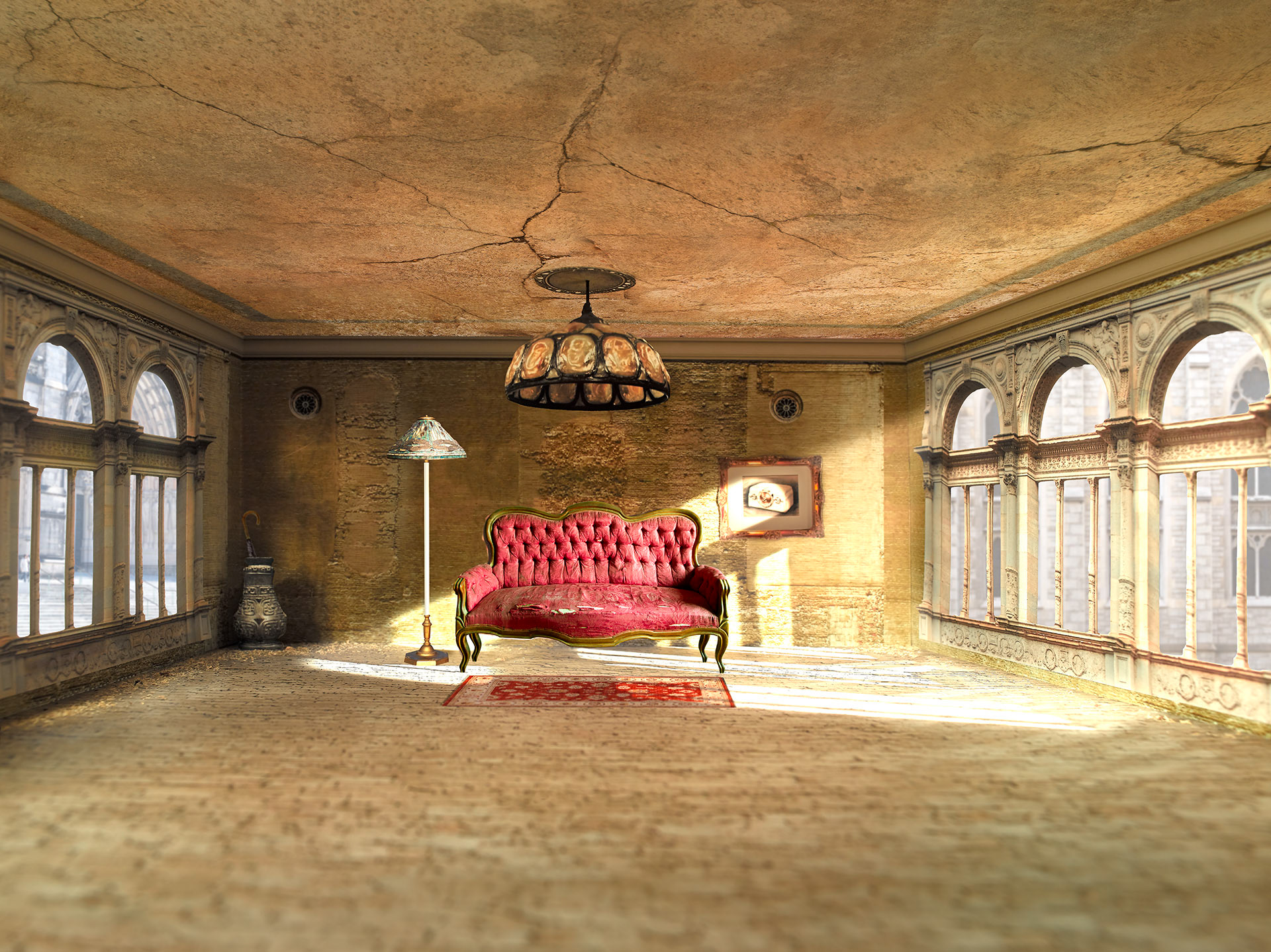 Living Quarters, 2018.  22" x 30" Archival Pigment Print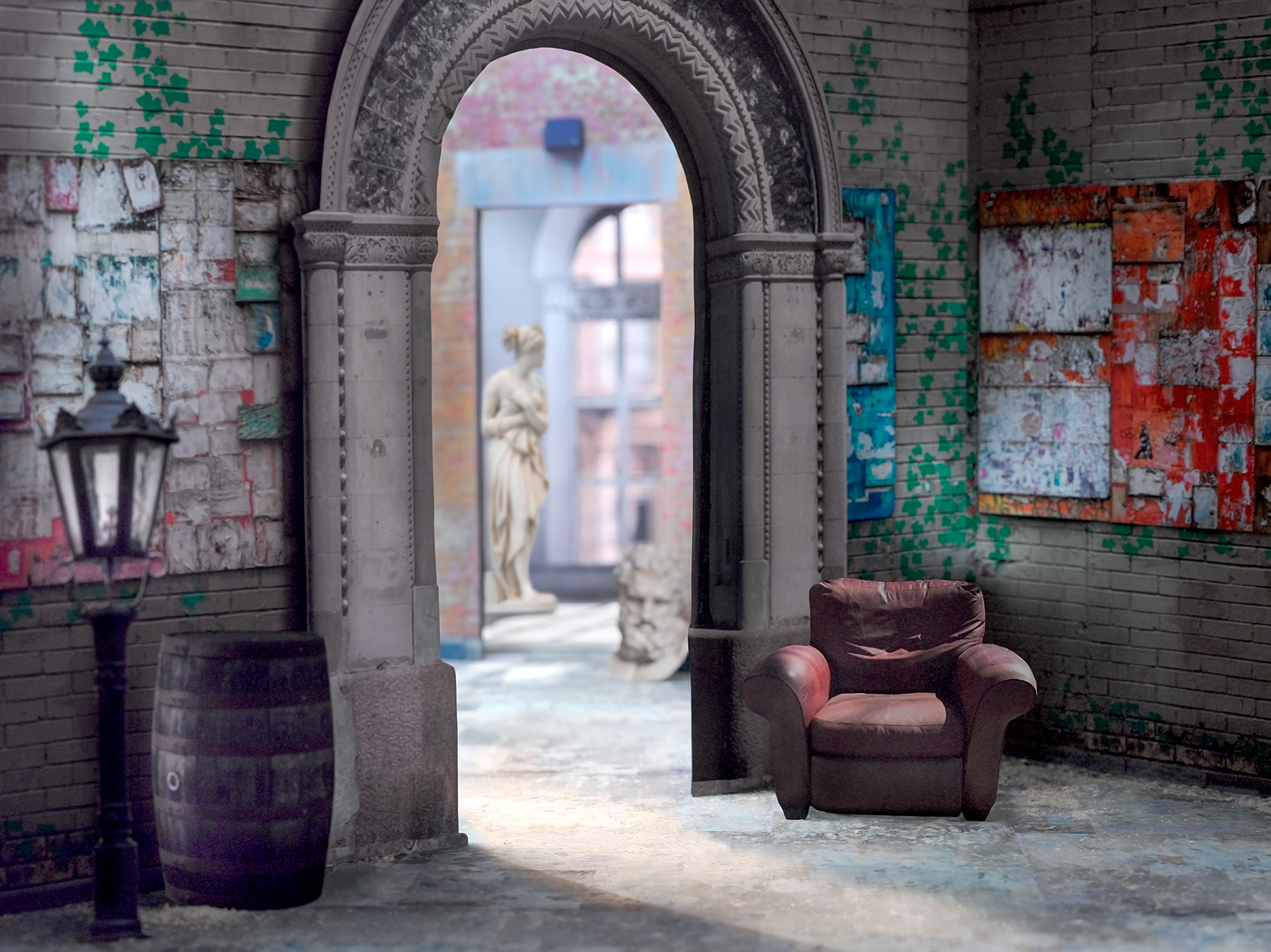 The Side Entrance, 2018.  22" x 30" Archival Pigment Print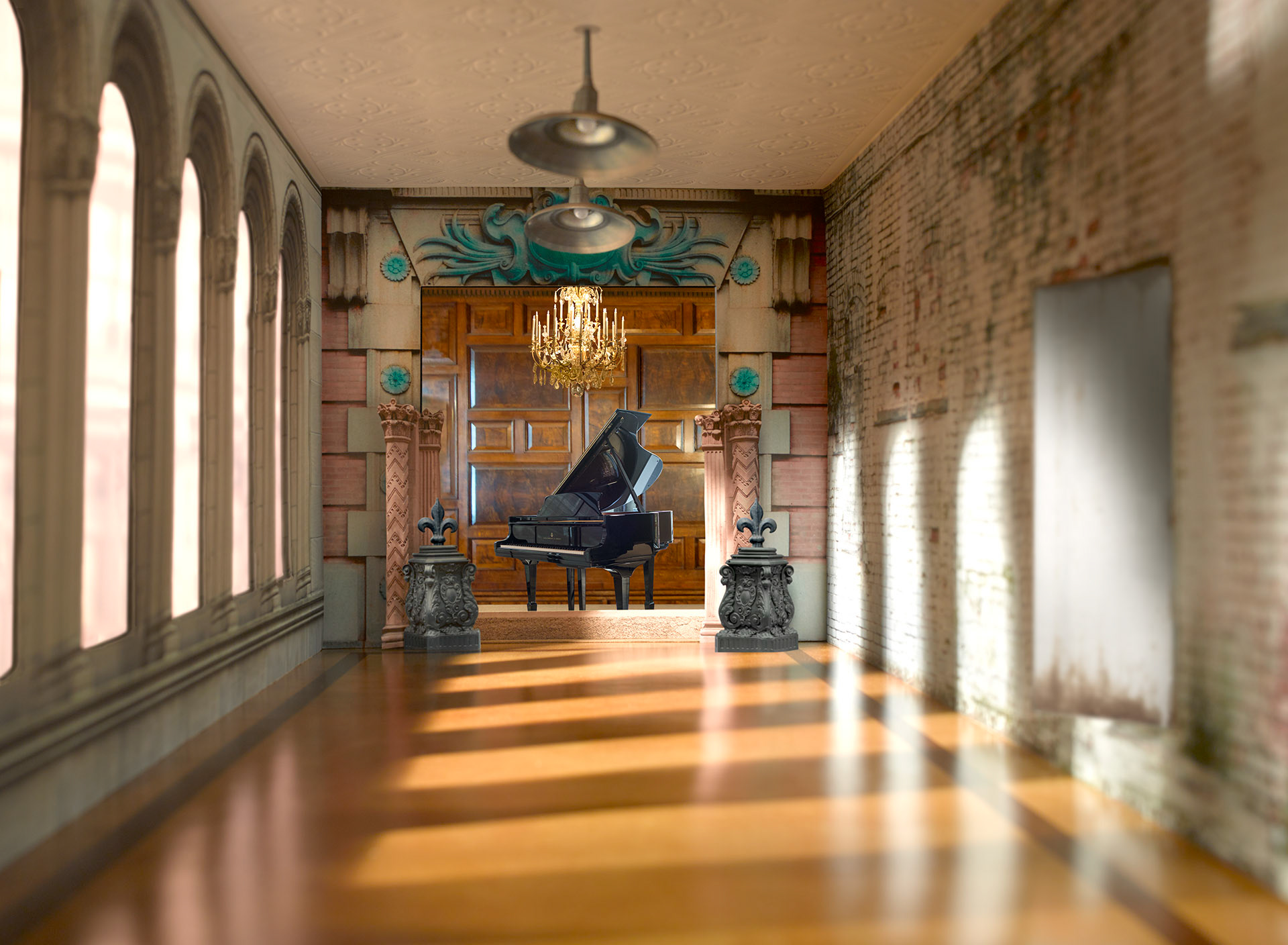 Recital Hall, 2018.  22" x 30" Archival Pigment Print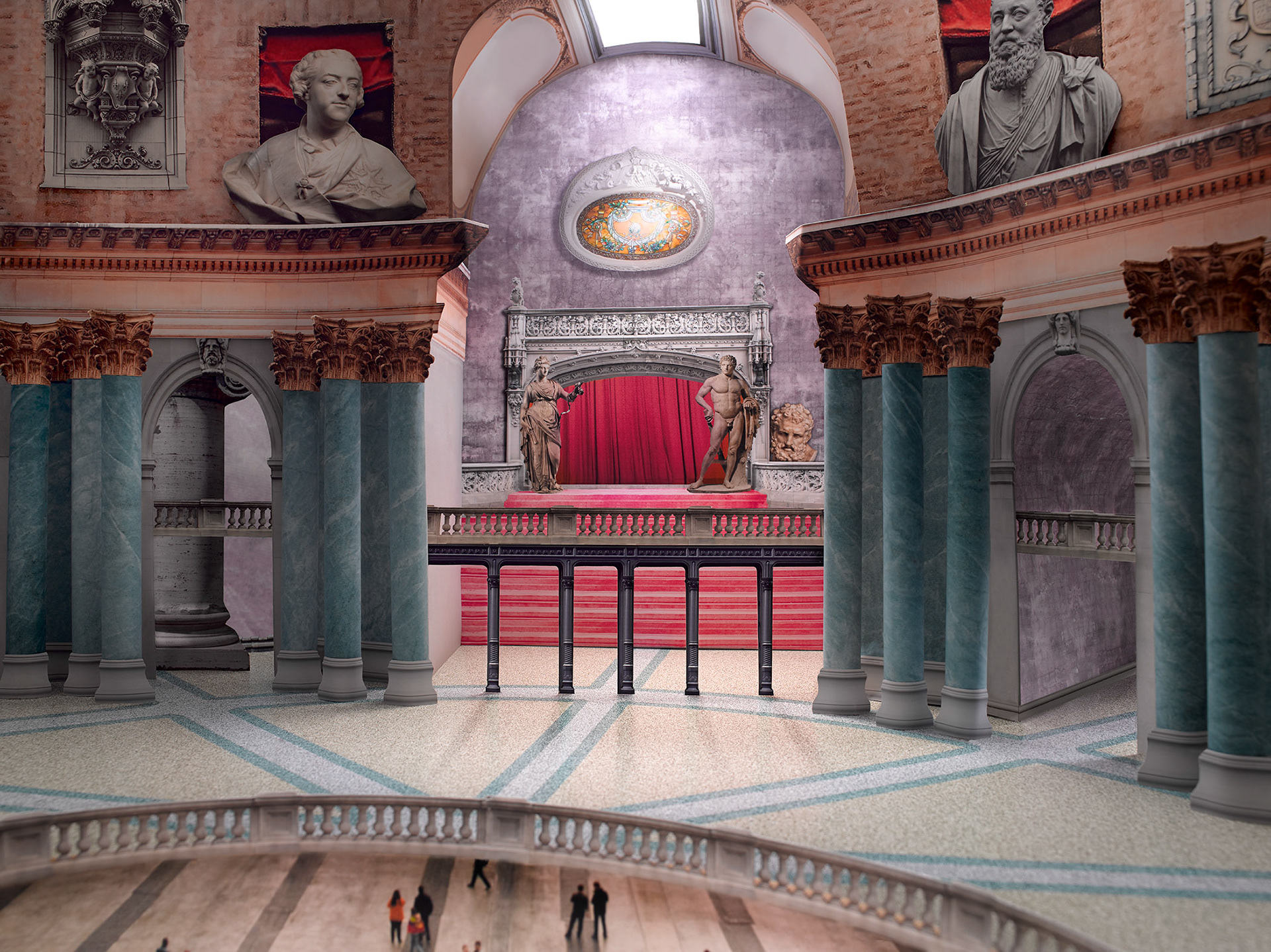 Colonial Palace, 2018.  22" x 30" Archival Pigment Print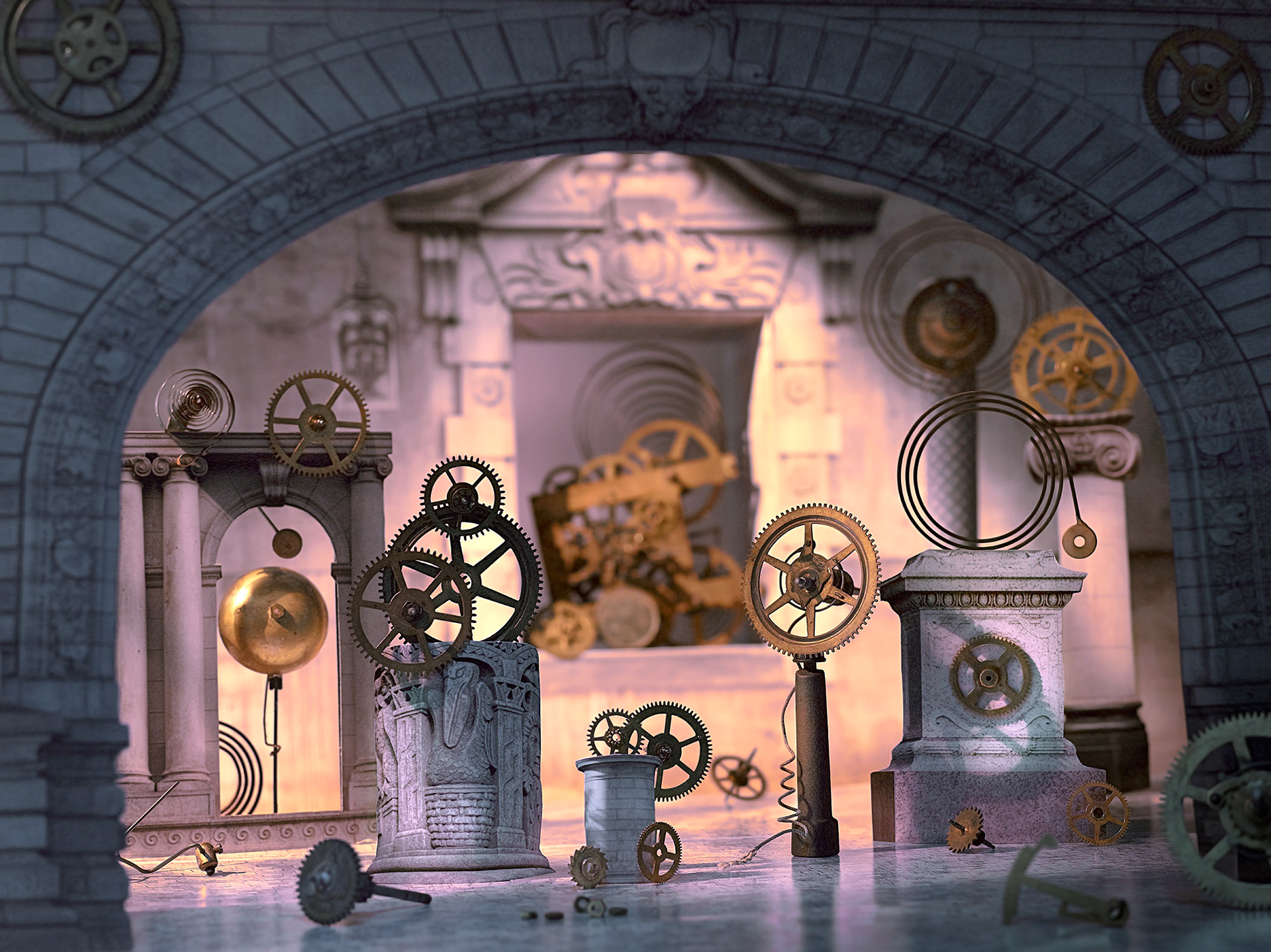 Steampunk City, 2017.  22" x 30" Archival Pigment Print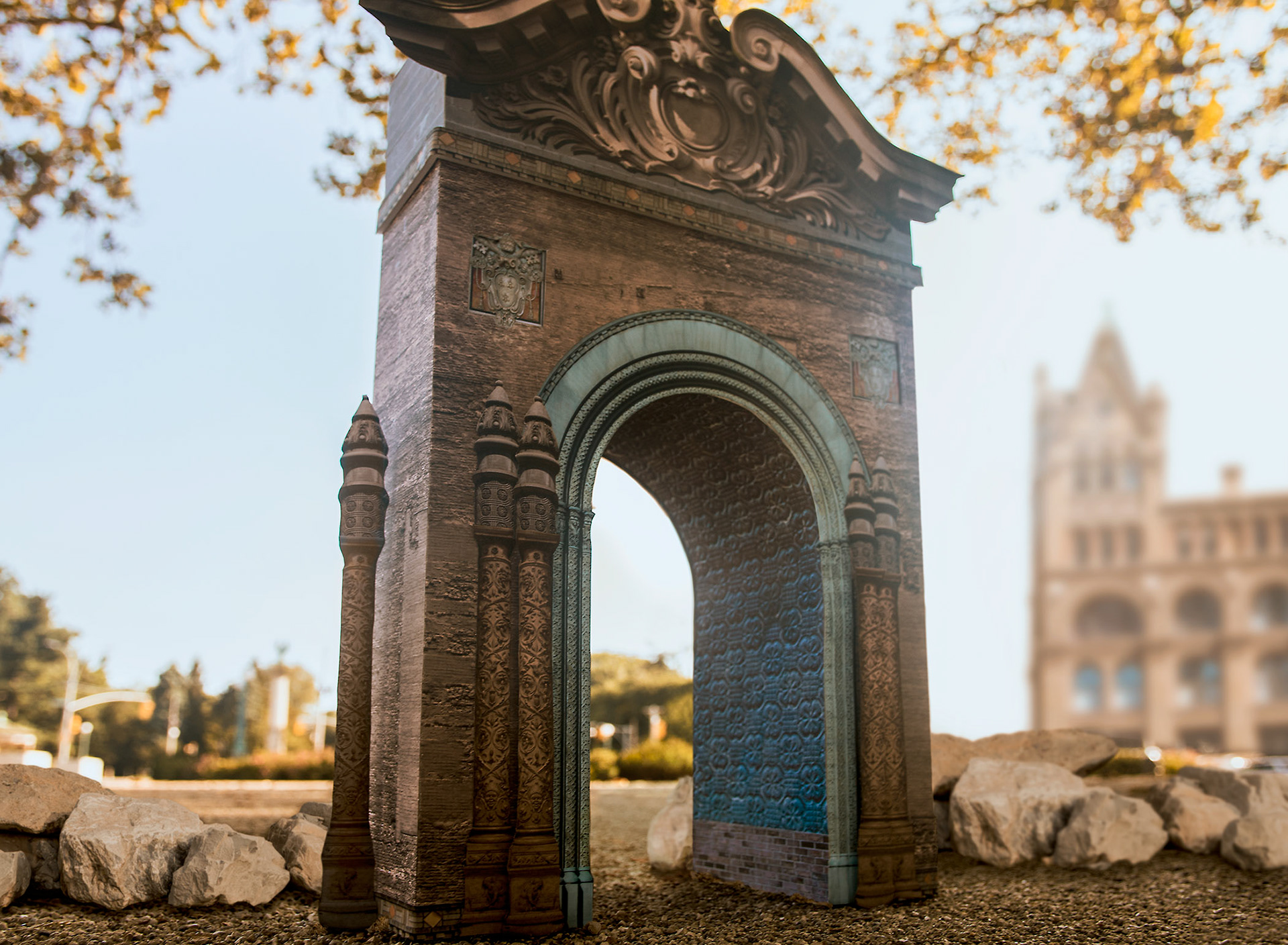 Urban Archway, 2018.  22" x 30" Archival Pigment Print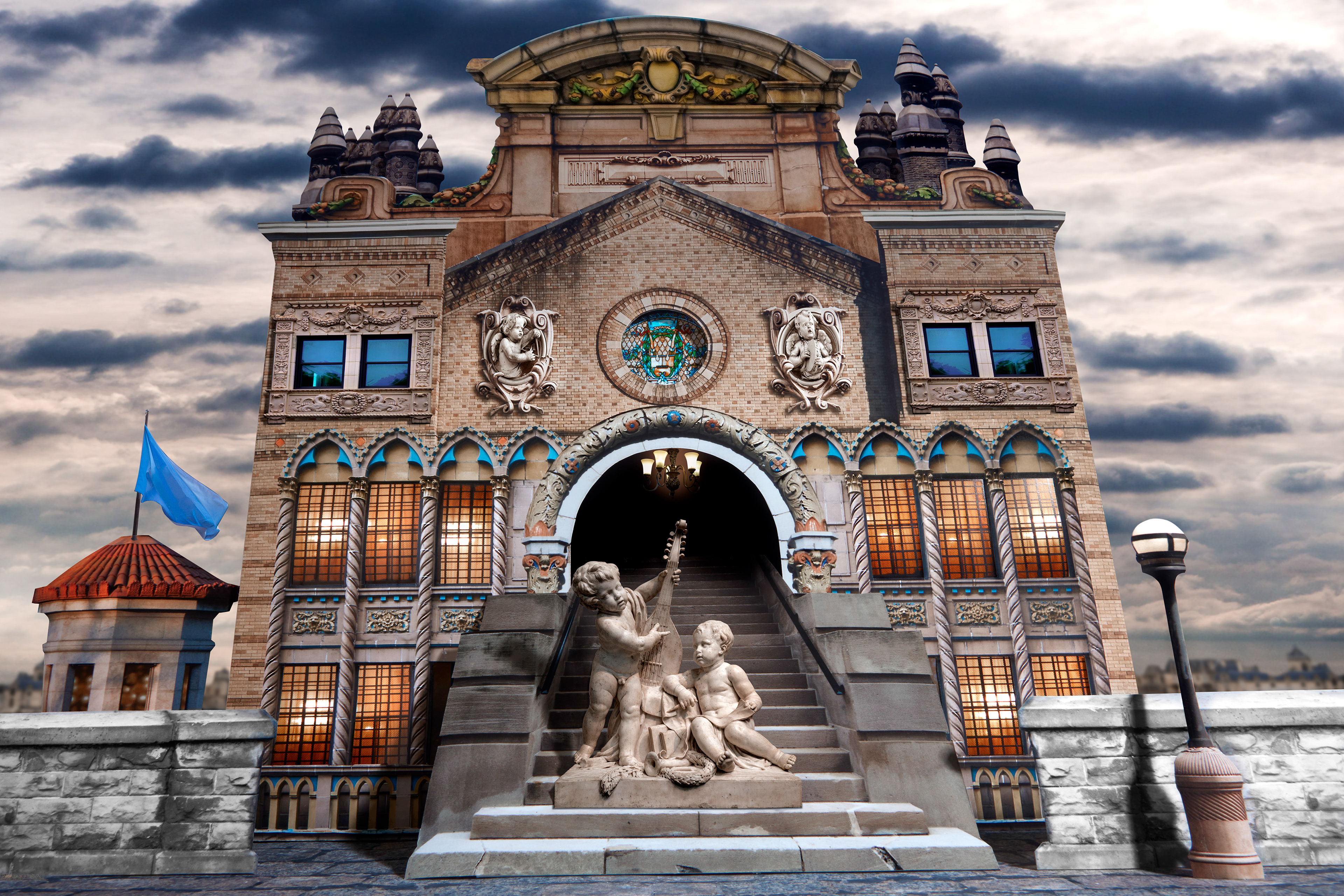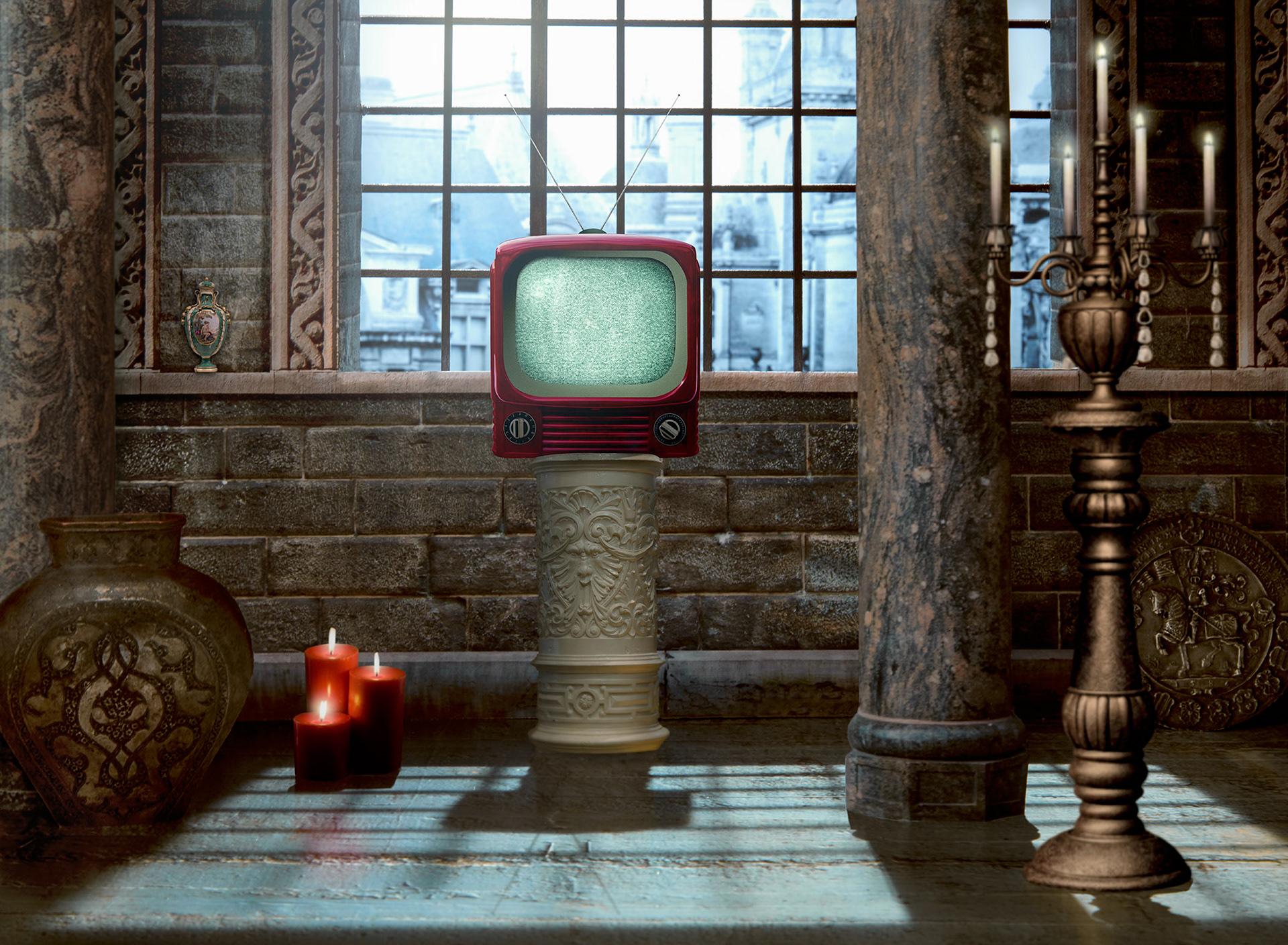 The TV Room, 2018.  22" x 30" Archival Pigment Print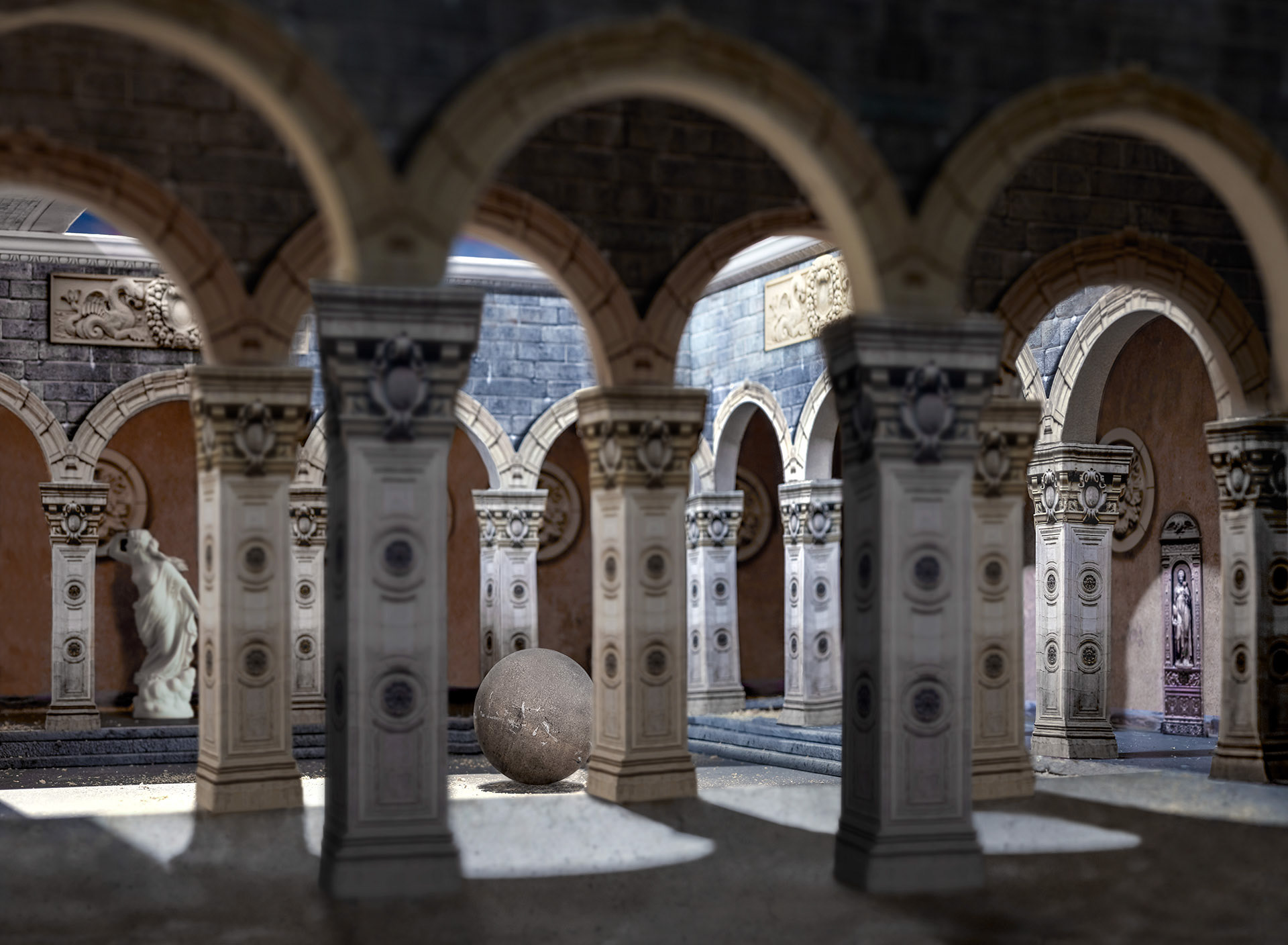 A Royal Courtyard, 2018. 22" x 30" Archival Pigment Print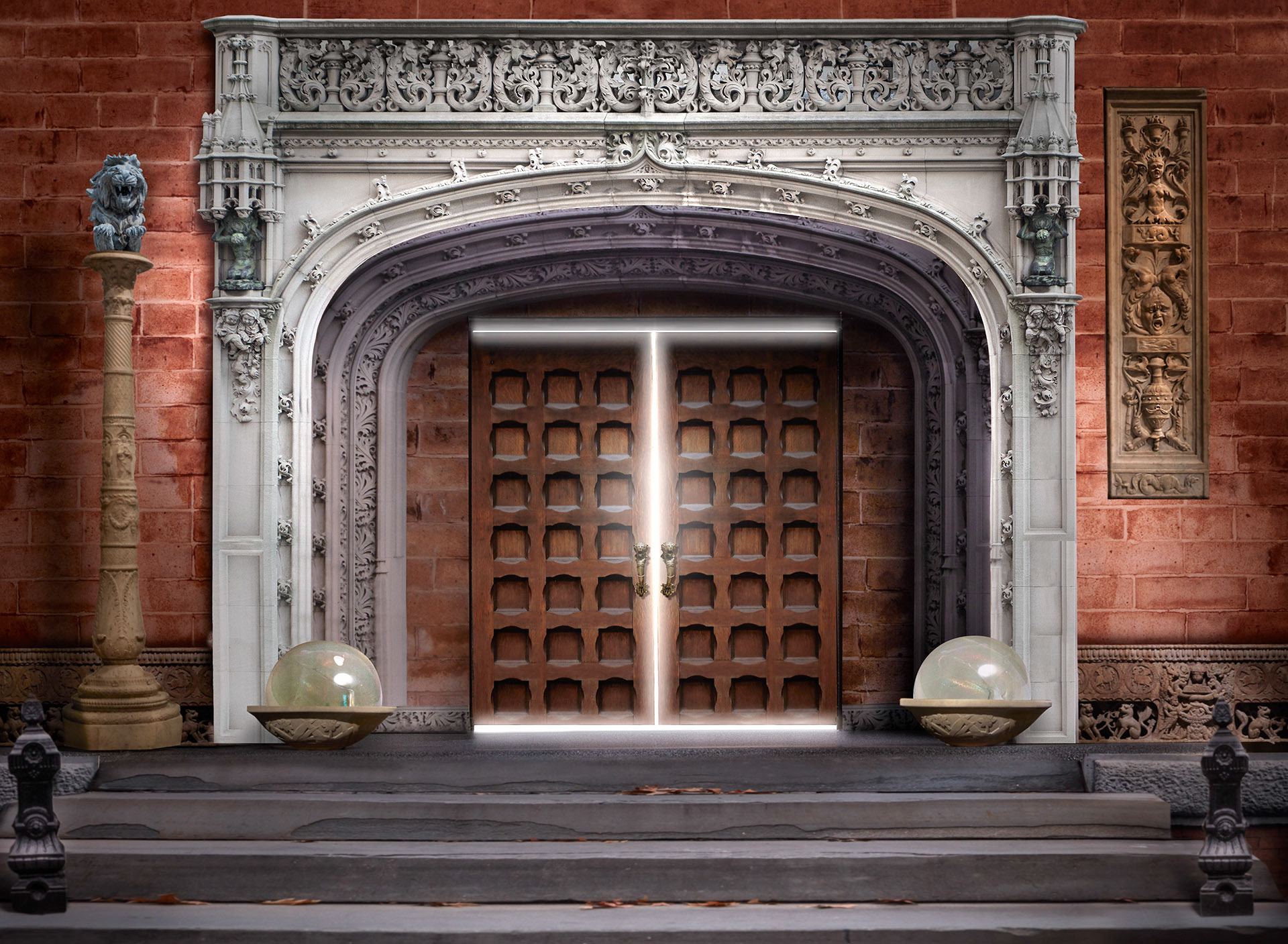 Behind Closed Doors, 2018. 22" x 30" Archival Pigment Print
-------------------------------------------------------------------------------------------------------------------------
My art takes me into a world that at first sight appears to exist, but then reveals itself to deviate from reality and enter a world of fantasies. Façades, windows, doors and columns all appear as they might in a real world, but their ultimate construct is false. The architectural elements have been assembled and paired with objects in order to alter reality.
List of art shows and exhibits:
2004: 
     Uma Gallery, NYC, group show "Origins"
2018: 
     Webster Arts Center, St Louis MO, group show "Inspiration"
     fotofoto gallery, Huntington NY, group show "14th National Competition"
     PhotoPlace Gallery, Middlebury VT, group show "Fictional Narrative"
2019:  
     Barrett Art Center, Poughkeepsie NY, group show "Photowork 2019"
     PhotoPlace Gallery, Middlebury VT, group show "Self Portrait"
     The Chelsea International Photography Competition, NYC
     Core Contemporary, Las Vegas NV, group show "Use Other Door"
     LA Artcore, Los Angeles CA, 3rd Annual Photographic Competition and Exhibition

     Upstream Gallery, Hastings-on-Hudson NY, group show "Reality and Perception"
All images Copyright © John Manno. All rights reserved.